Miramar – mingling with the locals
At first sight our little studio apartment looked tiny. And tiny it was, yet no tinier than the pictures had suggested when we booked. We knew what we were letting ourselves in for, wanting to be near the beach with a limited budget. Most importantly though, through clever use of space there was enough room for the clothes, shoes and toiletries of two girls. Trust me, that is no mean feat!
Belongings stored away, we turned our attention to the bed. On the narrow side of a double it was probably better suited for a couple than friends. Me being the fidgety sleeper, my friend would be getting the raw end of that deal. Thankfully she was gracious about it.
We were at Miramar Beach, about 10kms south of Porto in northern Portugal. The name of the game was to have a few chilled days away with some beach time without spending much. Trawling the internet, we found the studio through Housetrip.com, an online letting service who I hadn't used before, but definitely will do again. That our money was going into the local economy by renting from a resident made it even better.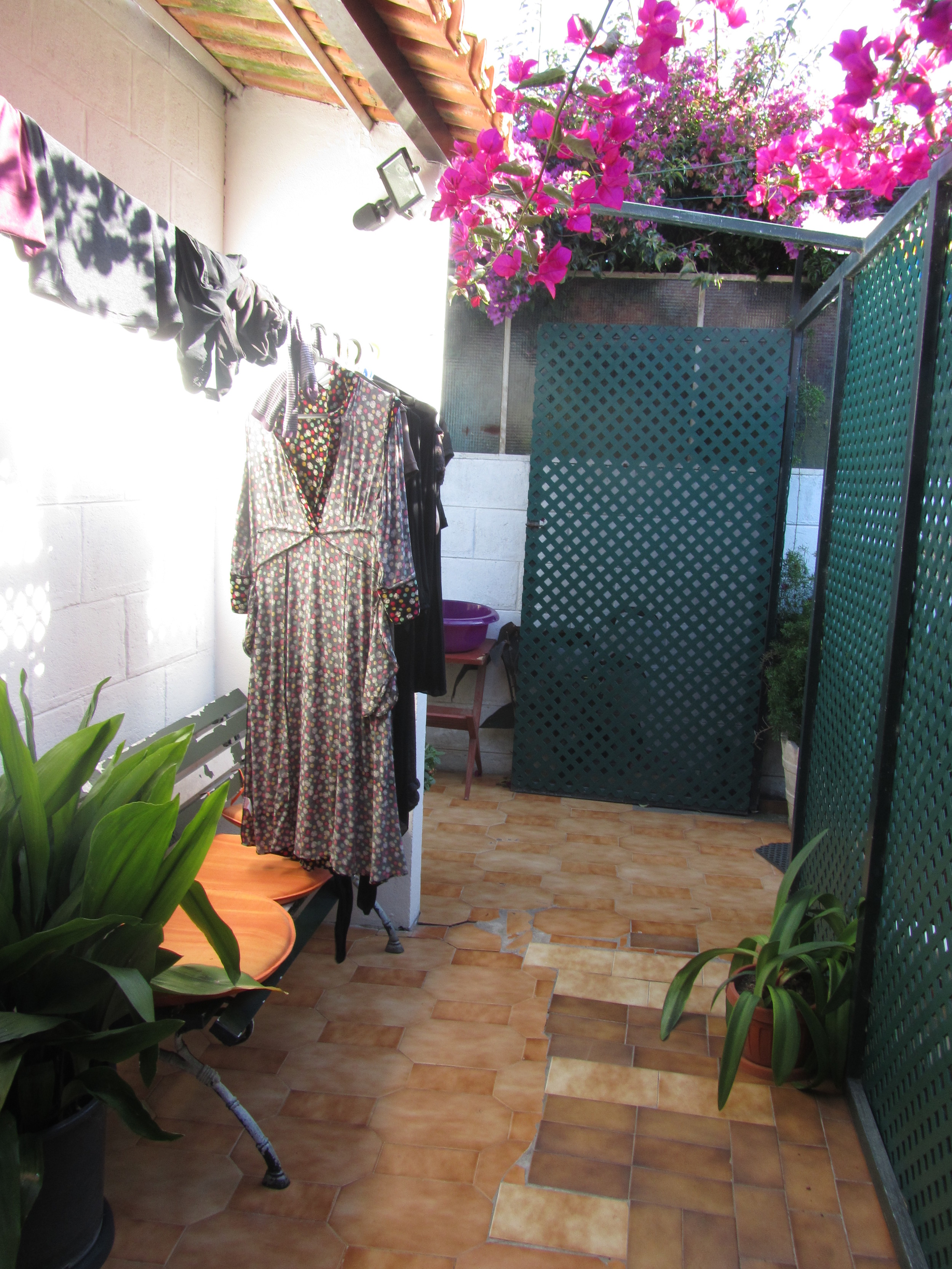 Armando, our host, pitched his level of attention just right, offering to help only when appropriate, like when I needed some washing done. Hosting can be a fine line to walk, but he did this beautifully without being too present or indeed absent. Hugely helpful from the moment of booking, he gave us details of the trains from the airport and even picked us up from the station. This was a much appreciated touch, on that last leg of your journey when all you want is to just get there.
He also took us food shopping to get a few basics for our miniscule kitchen. The dark and dusty grocery store was an exotic experience in stark contrast to the big, bright supermarkets we have become used to. Beneath the dust were treasures to find and each item we managed to tick off on our list felt like a small victory. For me, going to local shops is a significant part of visiting places. You can get a fascinating glimpse into the habits and culture of a place, simply by looking at what is on the shelves and how it is presented.
Unpacked and stocked up, we embarked on the business of holidaying and the next few days passed in a blissful blur of beach, reading, eating and trying to blend in with the locals. Having been supplied with all right beach equipment from towels and a parasol to a sturdy wind-breaker this might have worked, were it not for our lack of the deep mahogany tans sported by residents, a testament to a long summer soaking up the mediterranean rays.
It was not all sitting around though and you don't need a car to spend time in this area. Nearby Porto was easy to reach by train and we spent a sun soaked day exploring the city. See my story about that here. Armando also had bikes to rent, so one afternoon we ventured out for what turned out to be a surreal ride, through an Atlantic fog that rolled in from the sea, appearing out of nowhere. Clearly this happens a lot, as beach-goers didn't bat an eyelid and simply got on with their business, fog or not.
What Miramar is not, is a tourist resort with pulsating nightlife and huge choice of restaurants and bars. There are no tourist trap markets and local life is sedate and family orientated. So if you are looking for a party holiday this is not the place to visit. However, if you are interested in experiencing how the locals spend time by the sea, this is a perfect place to slip relatively un-noticed into day-to-day life. That you don't need to spend much money doing it, is a definite bonus!
Check out Housetrip.com for local rentals and Visitportugal.com for more information on Portugal in general.
If you enjoyed, you might like these!